Entertainment
Aquaman 2 Is A Full-On Tango And Cash Bromance Between Arthur And Orm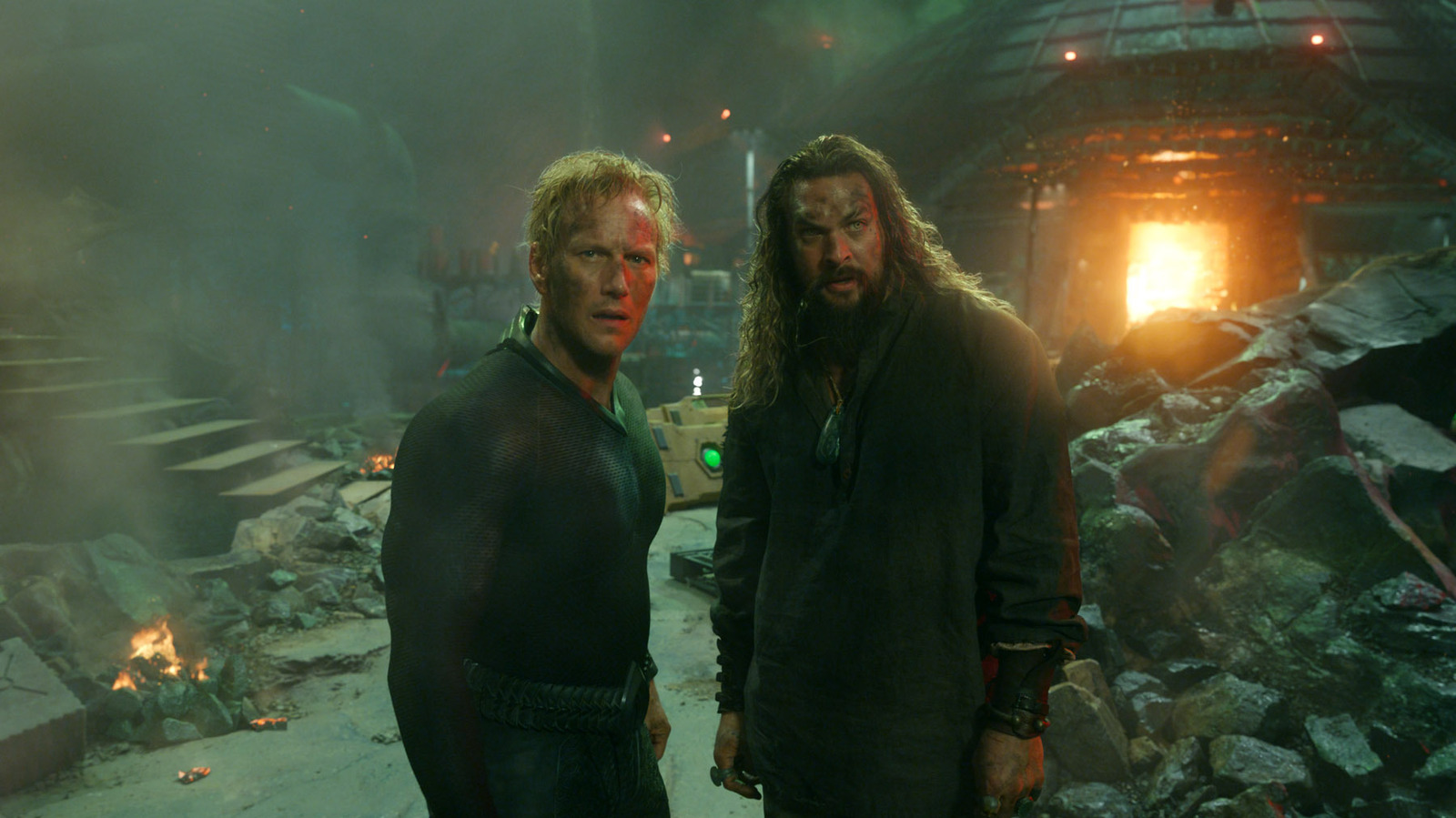 It's no secret that superhero movies these days have been struggling mightily to connect with audiences with as much consistency and fervor as they used to pre-pandemic. Warner Bros. in particular can't really afford to keep their streak going of both critical and box office flops, so there's quite a bit riding on the success of "Aquaman and the Lost Kingdom." There's no guarantee that the sequel will manage to make lightning strike twice five years later, so it seems like director James Wan isn't taking any chances with his influences:
"And so I described the first film as a romantic action/adventure in the spirit of 'Romancing the Stone,' right? That's what I said for the first one. But 'Romancing the Stone' was a romance between Arthur and Mera. In the second one, the plan was always going to be that Patrick's character was going to switch. I knew that from the get-go in the first film, that's why I didn't want to kill him at the end of the first movie, that he was going to ultimately be somewhat of a pseudo antihero in this one.
Wan goes on to praise the dynamic and chemistry between Momoa and Wilson, to the extent that he describes the sequel as "a bromance movie" that will switch things up from the 2018 film's more traditional romance trappings. Specifically name-dropping the 1989 action touchstone "Tango & Cash," starring Sly Stallone and Kurt Russell as two cops who can barely even stand the sight of one another but are forced to work together, Wan is setting standards pretty high for the still-antagonistic relationship between Aquaman and the newly-freed villain Orm. But with all this emphasis on the bromance, what about Amber Heard's role as Mera?
Source link