Entertainment
Aquaman And The Lost Kingdom Promotes That Awesome Drumming Octopus To Key Character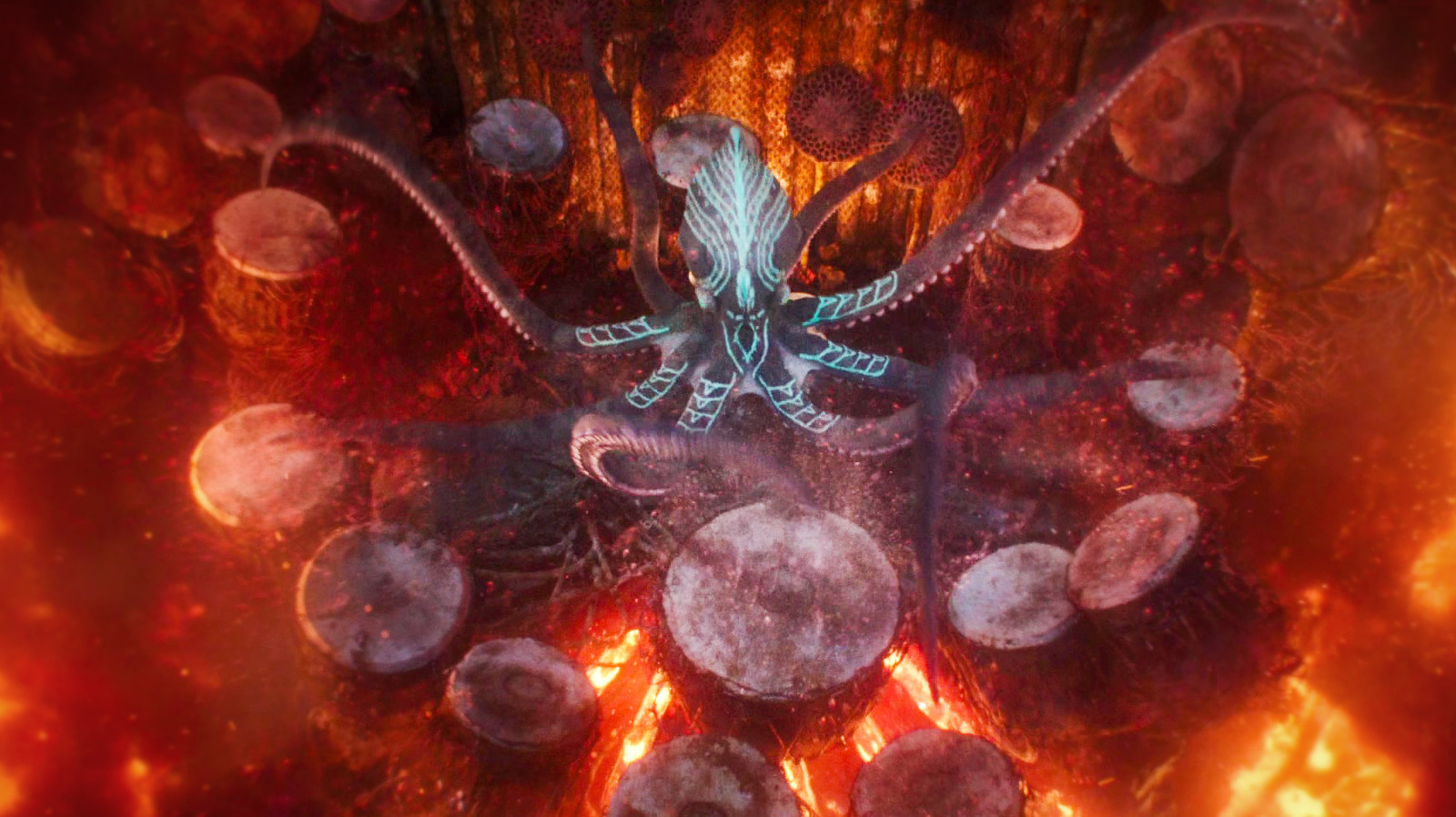 Wan mentioned during the Q&A that while the second "Aquaman" film was a bit darker than the first one, it still has a lot of fun and humor. He was asked if the success of the first film meant that he felt like he could get "pretty weird here," and Topo was mentioned. Wan said: 
"I've never been shy of leaning weird … You guys have seen 'Malignant,' [so] you know I go weird [laughs] … That was part of the reason why very early on when I was given a few properties to look at, and I picked this particular one because I felt like I can really lean into that world, the quirkiness, the weirdness, and just have fun with it.

And yes, definitely, seeing how much people enjoyed that in the first film meant that it gave me more confidence to lean into that in this one. I know the trailer doesn't quite touch on it, but there are a lot of really quirky sort of underwater characters in this one.

And it may be weird to us, but not for them. You know what I mean? That's another species, that's another race for them. And that's ultimately those are Arthur, the King of Atlantis, those are his people. And, yes, Topo has a big, big role in this. A much bigger role in this one."
There's no such thing as too much Topo, so this is absolutely something worth getting excited about.
Source link