Entertainment
The Biggest Inspiration For A Haunting In Venice Is A Real-World Crime – Sort Of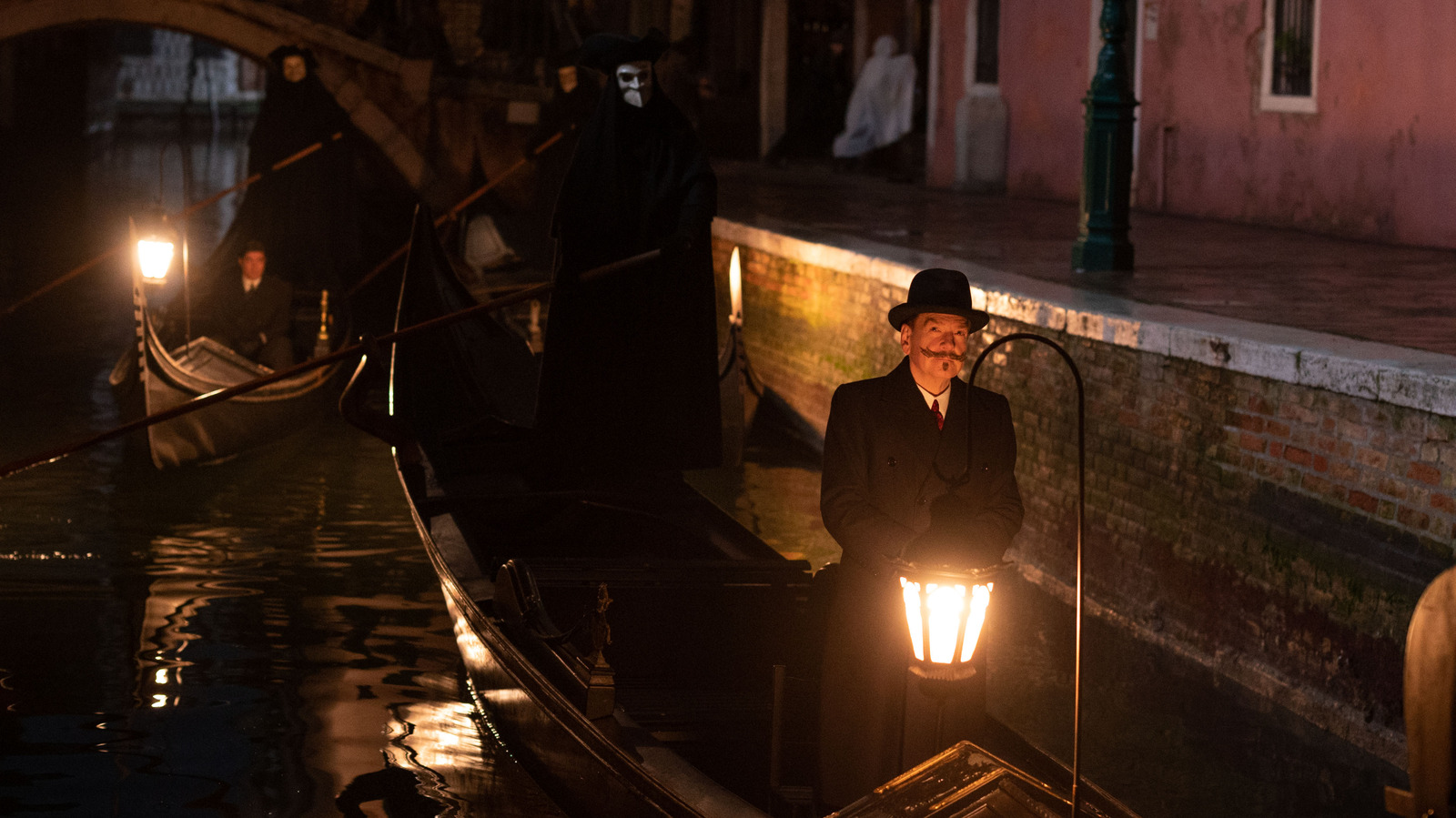 It feels like a rare feat these days for a studio feature to deliberately disorient its target demographic in a way that doesn't frustrate viewers, but "A Haunting in Venice" pulls this off right from its opening moments. It's telling that quite a bit of time passes before we're informed of why Poirot, a detective who seemingly craves an unsolved murder more than the rest of us need air to breathe, has abruptly left his life's calling behind. We're left to rely on context clues to figure this out for ourselves: the specific time period, our hero's startlingly cynical rejection of those who are clearly in need, and the slow teasing out of our eclectic cast of characters, the various backstories of whom come hopelessly intertwined with the ravages of World War II, which only just concluded.
We've known since "Death on the Nile" and its unfortunately silly mustache origin story that Poirot is haunted by his memories of serving in World War I, but "A Haunting in Venice" deploys a much less grating and more elegant approach to unspooling our main character's psychology. While Christie's novels typically hold the world-famous genius at an unknowable remove, Branagh's inclination to uncover what makes him tick finally hits its stride with, of all things, a ghost story. Notably, our ever-rational Poirot's skepticism of Joyce Reynolds' (Michelle Yeoh) powers as a psychic medium doesn't stem from scientific logic. As he eventually admits, the senseless cruelty he's seen in both war and crime prevents him from believing in the existence of the extreme other end of the supernatural spectrum — God.
But neither religion nor even the killer themselves are the main focus here. Instead, "A Haunting in Venice" presents a more formidable foe. Everywhere Poirot goes, death, suffering, and trauma follows.
Source link